Multiplayer
All game modes can be played as a singleplayer but will also support up to eight players on a single device. Of course, there is also the option of playing over the network.
Game maps
The game maps are varied and each offers a number of functional and responsive objects and special distinctions that force players to change their battle strategy.
Stay connected
Do you want to be informed about development, upcoming events or other interesting news from the world of Bulanci?
The base version of the game is free on PC starting 1st September 2023! You can play online with anyone!
Did you support Bulanci via crowdfunding or purchase them on Steam? We've got special bonuses for you. You can find all the important info in this summary.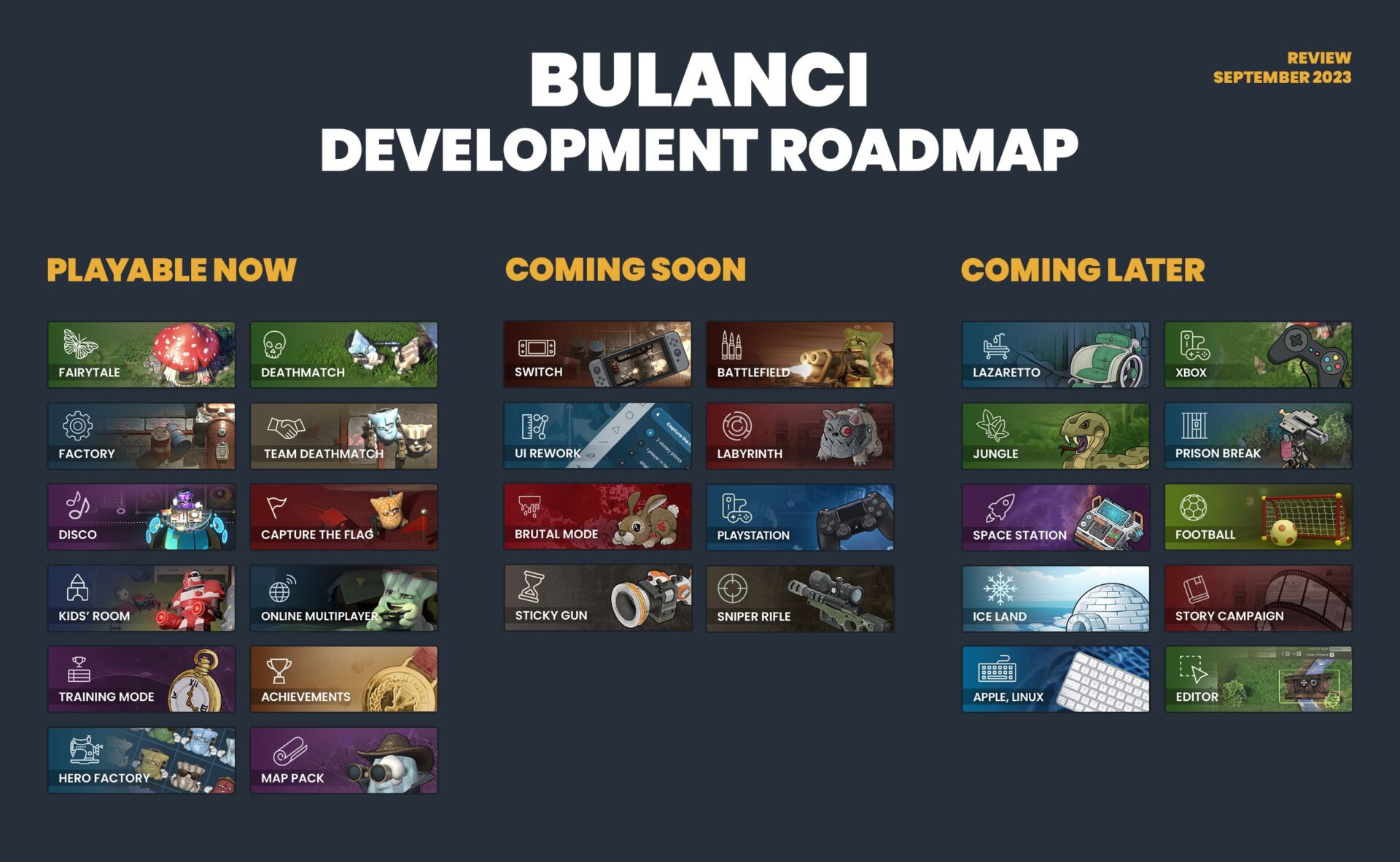 The nature of Bulanci
---
Players control the characters of the fighting pillows called Bulanci. They are cute, chubby, seemingly clumsy things, but they behave and look like tough warriors, and when combined with weapons, they deliberately take the term "pillow fight" to an extreme.
Thanks to top-down prespective, everyone has a constant overview of the battlefield
In each level, players must change their tactics according to the environment
You can look forward to a campaign that can be played solo as well as cooperatively
In addition to PC, we are also preparing Bulanci on the consoles
During the game, you will experience the night-and-day cycle as well as bad weather conditions
Team deathmatch and conquest mode await you
You can customize your characters – choose your appearance, pattern and small accessories
The history book reveals more about the nation of Bulanci